Doug Haley, the owner of Fine Wine Caddy, grew up in Kentucky on his family's dairy farm. He went to Eastern Kentucky University, graduating in 1977, and began his career as an artisan. The self-taught woodworker started his life with woodworking operating a small sawmill for a few years. He progressed to working in a custom furniture shop in Stanton, Kentucky and began to hone his skills. After a few years, Doug felt that he had enough confidence in his woodworking skills to venture out on his own. In 1985, he moved to Berea, Kentucky and opened his custom furniture shop.
Fine Furniture to Fine Wine Caddy
After 24 years of building custom furniture, Doug realized that the market for high-end, artisan made furniture was declining. As the economy in and around Berea began to suffer, he knew that it was time to change directions. The direction would be towards smaller,
custom-designed handmade items
for the home and kitchen, and in 2014, Fine Wine Caddy was born. Doug began designing unique and functional works of art, and wine caddies would become the centerpiece of his new endeavor.  His work continues to display the attention to detail and fine craftsmanship he learned crafting furniture.
"I worked in a custom furniture shop a few years before opening my own custom furniture shop in 1986 in Berea, Ky. After building furniture for 24 years, in 2014 I began a new direction — designing and making a smaller line of functional products for the kitchen, home and wine lovers."
Like many artisans, Doug found that exposure and finding customers would be one of his most significant, and most enduring, challenges. He quickly discovered that he had to find a way to stand-out and highlight his unique skills. In his past life as a furniture maker, Doug had an ongoing relationship with the Kentucky Arts Council (KAC) as a
juried artisan
. He made the transition from larger to smaller works in his gallery of work promoted by the council. The affiliation with the KAC gave Doug's new direction with Fine Wine Caddy credibility and provided a highly-regarded venue for his work.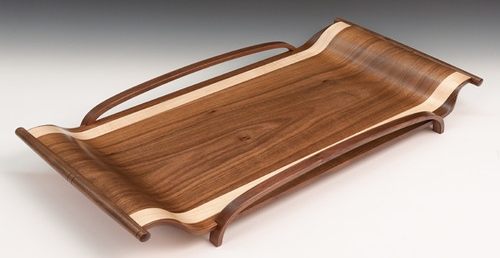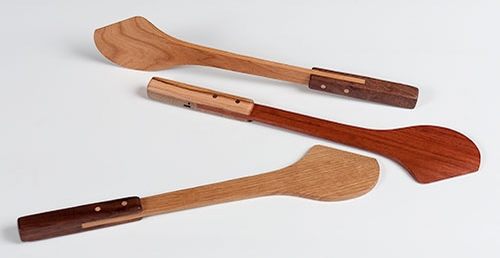 Fine Wine Caddy Embraces the Future
The KAC provided a venue for the company and support services such as networking, education, and marketing tools. Doug began to work the arts and crafts shows and fairs, sometimes 20 or more per year. But he discovered that this traditional route followed by many artisans wouldn't be enough to build the market he wanted. Doug turned to the internet and began to learn how to market and sell his products online. Most of the company's sales now come from online sources, and Doug attributes much of his success to the broad market that online venues can reach.
"My best advice to other artisans? Your work must be unique and branded. It takes more than talent in woodworking; you must know how to create and market."
Today, Doug is embracing technology and the potential it has for building his company. Along with his work as a designer and craftsperson, he is learning new skills like web design, video marketing, and crowdfunding. He understands that while traditional woodworking is a viable business, success will depend on contemporary marketing and sales tools.
Got Mountain Life will continue to feature Appalachian artisans as a part of our commitment to keeping the arts and traditional crafts of Appalachia alive and well. Check back often for new updates and be sure to check our events calendar for arts and crafts shows, fairs, and other events.