I first saw a picture of Jim Thorpe on one of those many tour brochures you can find at any Pennsylvanian rest stop. While there w
plenty to choose from, this one stuck out above all the rest. It looked like a town early 1900's Christmas bedtime story. When frosty air of winter began settling in the mountains, I thought I would see what this legendary town was all about.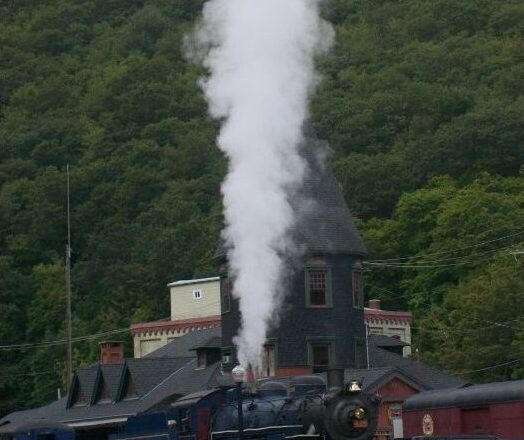 The city of Jim Thorpe is named after one of America's greatest athletes. While you don't have to be an athlete to visit, it might help because there are so many adventures packed in this tiny town to discover. Jim Thorpe is in Northeastern Pennsylvania, and even though it is nestled in the remote mountains of the Poconos that are seated within the Appalachian Mountains, it is reachable within 2 hours of both Philadelphia and New York City. But no matter where you live, this beautiful small town is worth visiting.
There is a lot of folk-lore regarding Jim Thorpe and locals are happy to share the city's rich history. There are many resources to learn about the history of exporting slate on the railroad, the profitable coal mining days, mysterious ghost stories, and the Irish immigration in the 19th century. Jim Thorpe is packed full of exciting events that celebrate its storied past. Every year during December, Jim Thorpe is decorated head to toe in ribbons and ornaments, the main street is lined with Christmas lights. The holiday decorations and the weekend celebrations are why Jim Thorpe is affectionately referred to as 'Little Jerusalem.'
Out and About, Appalachian Style
You can grab a scenic
train ride
then have crab stuffed ravioli at a local restaurant. Take a bicycle ride on the paved paths then dip your toes in the river. Discover handcrafted wares at local shops then relax on the patio at the Inn of Jim Thorpe and sip wine.
See a ghost's handprint on the tour at the old jail and hike Glen Onoko Falls. No matter what your favorite choice of food is, you can find it here, whether you prefer to eat local, eat vegan, or grab a huge, juicy burger. Just like much of the Appalachians, there are some local wineries too!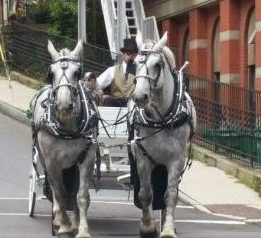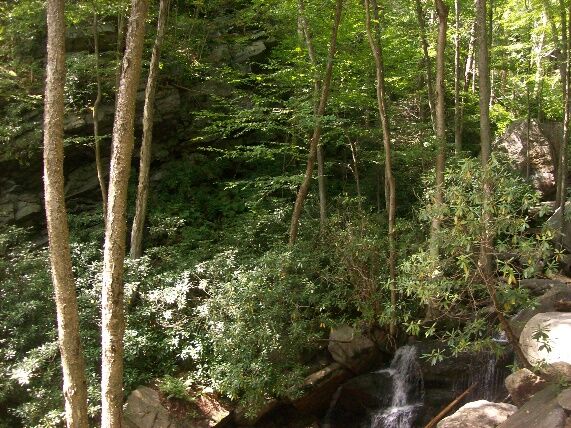 One of the best parts of visiting Jim Thorpe is the short but gorgeous drive to Glen Onoko falls in
Lehigh Gorge State Park
. This hiking trail is one of the most beautiful and unique hikes in the Appalachia. Yet, there is a catch, it is also considered a relatively dangerous hike.
Before you start the trail, you will see a historical marker as well as a warning sign urging people to have the right gear before making the haul. It is both unique and dangerous for the same reasons, as the trail double backs over a large creek at the bottom of an even larger waterfall. However, if you have the right footwear and use a little caution, it is one of the most exhilarating hikes in the Appalachian Mountains with plenty of opportunities to snap amazing photos!
The Inn of Jim Thorpe is a wonderful hotel that is clean, comfortable, beautiful, and features a friendly staff, however, there have also been several reports of strange activity during the night. Guests have reported the TV's turning on and off and capturing eerie shadows in their photos. Just like much of Appalachia, Pennsylvania mountain towns have their share of ghostly legends and folklore.
Jim Thorpe is very walkable, so if you decide to take an evening stroll, you may hear rushing water, but may not be able to put your finger on where it is coming from. That's because it is underneath the town. Ask local shopkeepers about the canals under the city and where to find them.
 All in all, Jim Thorpe is a magical Hallmark town that welcomes visitors, and it is so comfortable that you may never want to leave! Learn more about this beautiful town at their website.