If you've ever enjoyed a day at a swimming hole in Appalachia, then chances are you've found a piece or two of river glass. Most of us admire the color and smooth feel then return it to the water, but artist Julie Anne Rogers finds river glass and sees a diamond in the rough.
River glass is made of pieces of glass that have been discarded, then have been naturally tumbled along the shore of a lake or river. The tumbling gives its surface a "frosted glass" appearance.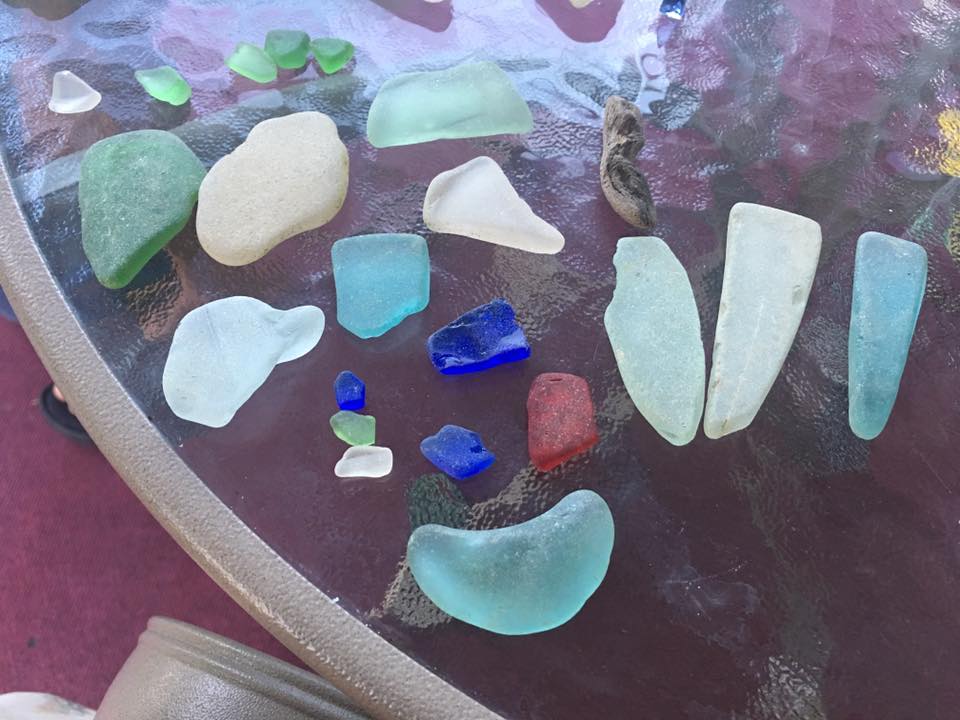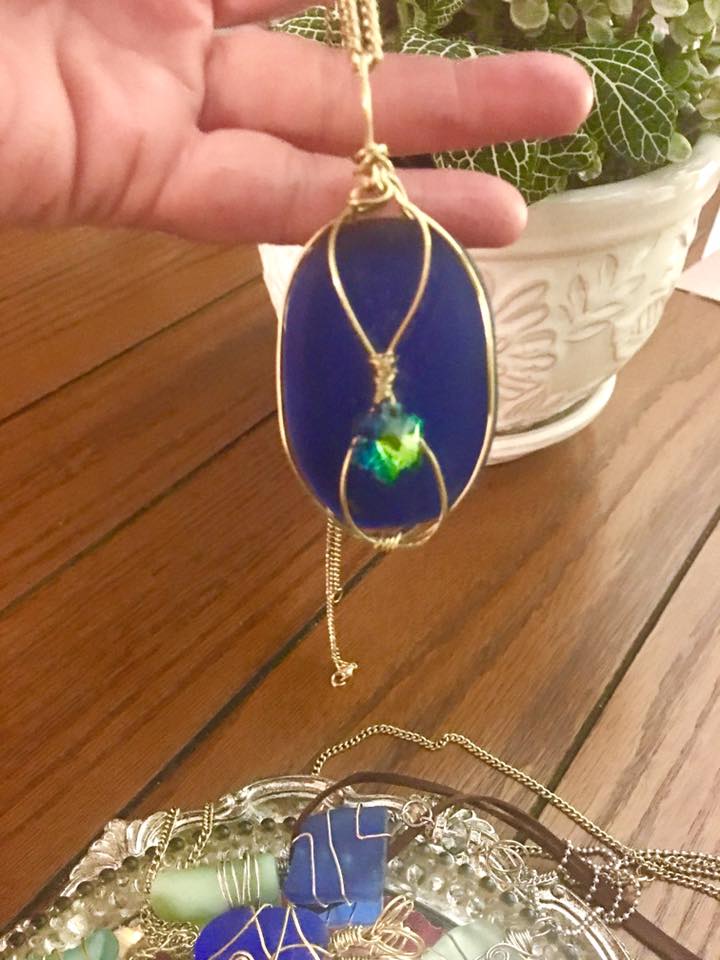 It All Started with A Trip to The Beautiful Guyandotte River
Julie finds her river treasure along the beautiful Guyandotte River. She collects buckets full of the beautiful glass and takes it home where she creates handmade and beautifully unique pieces of jewelry.
Julie, who lives in Logan County, says her jewelry making began accidentally. She had traveled to the river in search of some driftwood for a project she was working on when she came upon a beautiful piece of river glass. Liking the way it looked and felt she began gathering up more pieces.
Julie Let Her Imagination Lead the Way
Over time her collection grew. One day she sat down at a table with many of the pieces of river glass spread out before her and began to think about what she could create. Even though she had no previous jewelry making experience she decided to try her hand at making a necklace. She broke out her supplies and let her imagination lead the way. When she was finished she was delighted with what she had created and couldn't wait to make another beautiful one-of-a-kind piece.
Soon she found herself with a collection of river glass necklaces. Receiving great reactions about her work from family and friends, she decided to create a Facebook page for her jewelry. Once she got her page, WV River Glass and Rock, set up she began posting photos of her creations. The response was overwhelming and soon she found herself flooded with orders.
Though she has been creating river glass jewelry for a while now, Julie says it's still a learning process, but she hopes to take this new venture as far as she can.
"I'm just starting and still learning. I have so many ideas for this river glass and rocks and driftwood that I have collected," she says.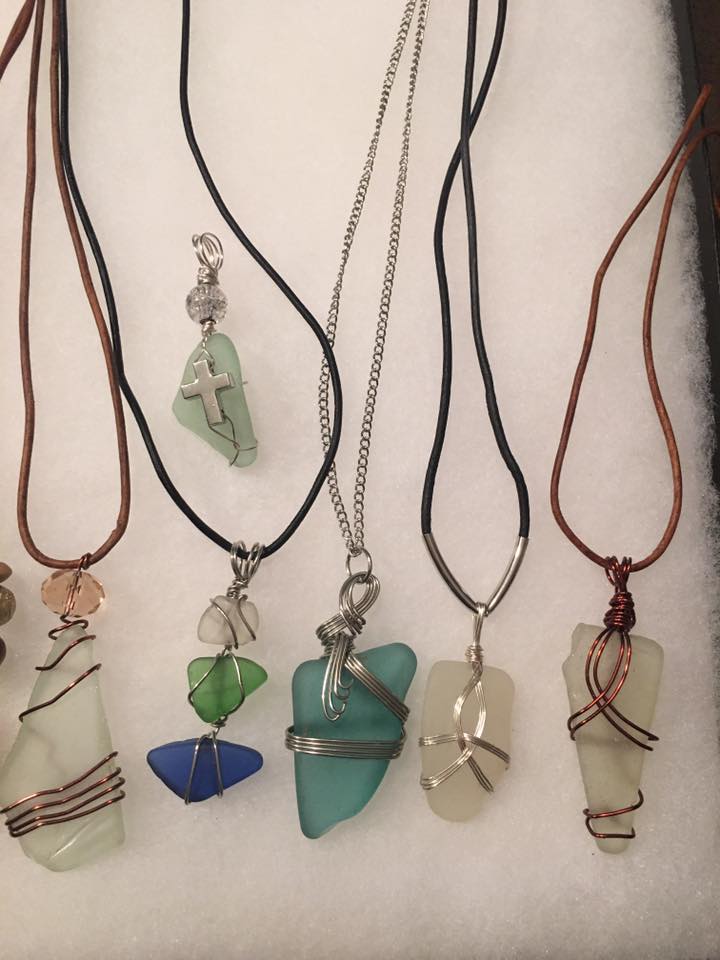 How to Purchase Julie Anne Rogers One-of-a-Kind Jewelry
If you're interested in purchasing one of Julie's beautiful necklaces you can contact her through her Facebook page. Be sure to check out her rave reviews as well, like Megan Goodman who posted: "I'm so in love with my necklace!! She was very friendly and happy to work with me. I love that you can customize colors and styles! I plan to buy so much more! It's great quality and I love that it's recycled."
Julie's unique jewelry is also affordable. Most of her pieces start around $15 and custom pieces are slightly more. Julie is ready to launch a line of new designs of jewelry as well as beautifully crafted wall hangings that combines river glass and driftwood, so now is the perfect time to check out this incredibly talented artisan's work!